Top Body Challenge: What is the 12-week weight loss program?
Tighten the arms, shape the abs, slim the thighs, shape the buttocks... The Top Body Challenge is an online exercise program that offers you weight loss and muscle building in 12 weeks.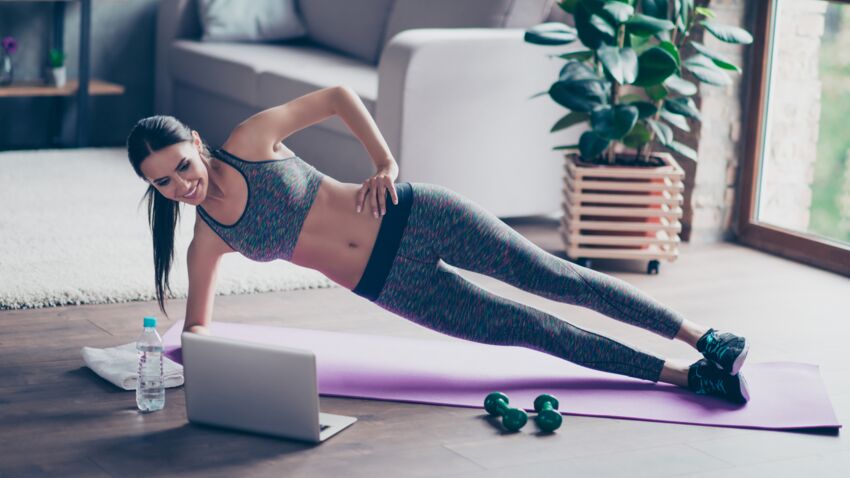 Top Body Challenge: An Affordable Weight Loss Program
"Be your best version": This is the goal set for you by the popular Top Body Challenge, developed by Sonia Tlev, an athletic trainer with over 1.7 million subscribers on Instagram.
This is a paid sports program, downloadable in PDF format (for 39 euros), which promises beautiful, proportioned and refined silhouettes in 12 weeks. 30-minute fitness sessions are scheduled several times a week (Mon, Wed, Fri), and the level increases over the weeks, to progress and work the body further.
Each exercise is illustrated, step by step, and the number of repetitions is specified, as well as the rhythm that must be maintained (slow or fast) each time.
As an option, cardio sessions are suggested, to burn as many calories as possible and effectively lose weight. You can choose to run, swim or bike, and the goal is to expend energy and increase your heart rate.
This program is already available to all (unless its use is specifically prohibited). It's a good way to start or return to sports after a break, and to build muscle effectively, especially when you don't have much time during the week, or when you don't have the motivation to go to the gym.
Nutritional advice accompanies the exercise program to adopt a better lifestyle, stay fit and retain the benefits of this 12-week challenge for as long as possible.
12 Week Weight Loss Program: How to Get Started?
Registration is done online, on the TBC website. You will receive the program via email in PDF format, and you will only have to start this challenge on the following Monday.
Note that for some exercises, dumbbells (you can substitute them with water bottles) and a jump rope for more cardio sessions may be necessary.
Tighten the arms, tone the abs, and the muscles of the thighs: targeted exercises for a toned silhouette
Each day of the week is dedicated to targeted training: on Mondays, for example, a series of bridges, sit-ups, squats and planks are planned to strengthen the abdominal muscles and tone the thighs.
On Tuesday, we'll focus more on working the arms and buttocks, with custom muscle-strengthening exercises.
And some days the whole body is required to improve it in a harmonious way.
The most important body challenge: 7 tips to get results
Admittedly, pre/after shared on social networks by people who have followed this program makes you want to get started... But there is no miracle, it is not enough that you just buy the program to lose a few pounds and tone up. to the toe.
You won't get results on your silhouette without uniformity. Therefore, a certain discipline is required in achieving each scheduled session.
In terms of lifestyle too, there are efforts to be made if you do not have a well-balanced diet. It is therefore expected that some adjustments will be made in this aspect, so that the sports efforts are visible. Be careful not to neglect meals, you use up energy with these exercises, so the body needs to recover.
Be patient: the results will not appear from the first sessions, you have to persevere a little and not give up to be able to see the benefits of exercises on the silhouette.
Avoid Weighing Yourself: Weight on a scale is not necessarily a good indicator, what matters is how you feel in your body and what you see in the mirror. Why not take a picture of yourself from time to time over the weeks, to compare the evolution at the end.
Organize yourself, and book entries in your calendar as you would with an important meeting. Choose the times when you are most calm: in the morning when you wake up, at lunchtime, in the evening when you get home, or even after dinner... It's up to you to figure it out according to your schedule!
In case of pain (knee, back for example), do not hesitate to consult a sports specialist.
Motivate yourself together! Make sure you're really excited before you start, and suggest a friend, spouse or colleague take on the Top Body Challenge with you. With so many, it's always easier to stick with!