Non-alcoholic cocktail: the perfect healthy and refreshing recipe for summer
If you like non-alcoholic cocktails, you are in the right place! On her Instagram account, Angèle Ferreux-Maeght, founder of La Guinguette d'Angèle, shared a healthy and refreshing summer recipe.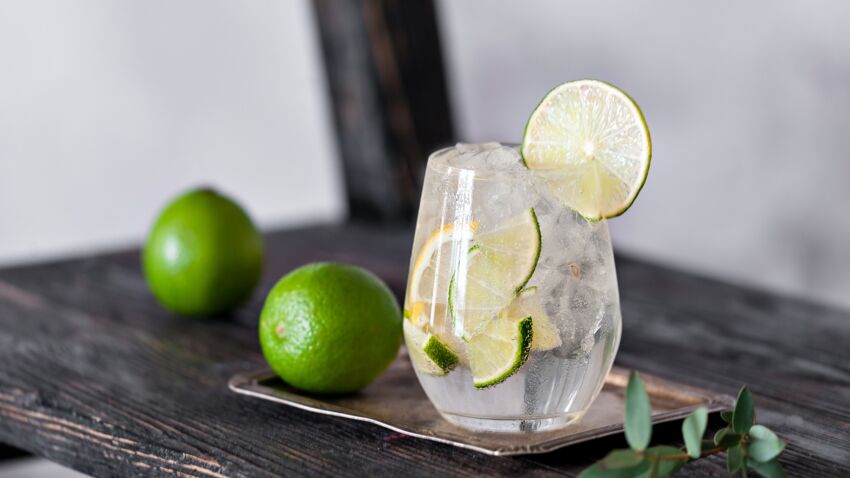 In the summer, what could be better than sipping on a cocktail by the pool? Especially if this drink is guaranteed healthy and alcohol-free! That is the promise of Angèle Ferreux-Maeght, founder of La Guinguette d'Angèle, on her Instagram account.
Alcohol-free cocktail: here's the recipe for a healthy summer drink!
The young woman shares many tips, but above all mouth-watering recipes. Beginning in August, it serves up a healthy version of the traditional cocktail to cool off in summer.
half a lemon
A sprig of fresh verbena
30 cl of plain water
A teaspoon of poppy seeds
Few ice cubes
Then Angèle Ferreux-Maeght outlines the steps to follow. Start by slicing the lemon into two without moving forward. Place it on the edge of your glass. Pour the poppy seeds into a dish and place the cup over it so that they stick to the outline.
Put the verbena branch in your cup, add ice cubes and then pour the water. You can also squeeze the lemon and add the juice for a healthy flavor and above all a very refreshing drink!
Remember to drink enough water in the summer to avoid dehydration.
This infused cocktail water is perfect for quenching your thirst in these soaring temperatures. However, do not consume too cold drinks or alcohol: this will not refresh you, quite the contrary. The suggested recipe from La Guinguette d'Angèle will allow you to hydrate yourself thanks to fresh and healthy foods.
During this heat wave, it is important to drink enough water. The Water Information Center recommends drinking between "one liter to 1.5 liters" of water per day, but some professionals such as Alexandre Guasar, a spokesman for civil security, prefer to increase this amount when the weather is very hot. At the microphone of our colleagues from RTL, he recommended consuming "about 2 to 2.5 liters" per day. Therefore, without further delay we start preparing the Angèle Ferreux-Maeght cocktail and have fun!