Fitness: How to get back into sports, even if you're overweight
Moving is essential to shape and brighten your silhouette. Our advice to gently resume physical activity and promote weight loss.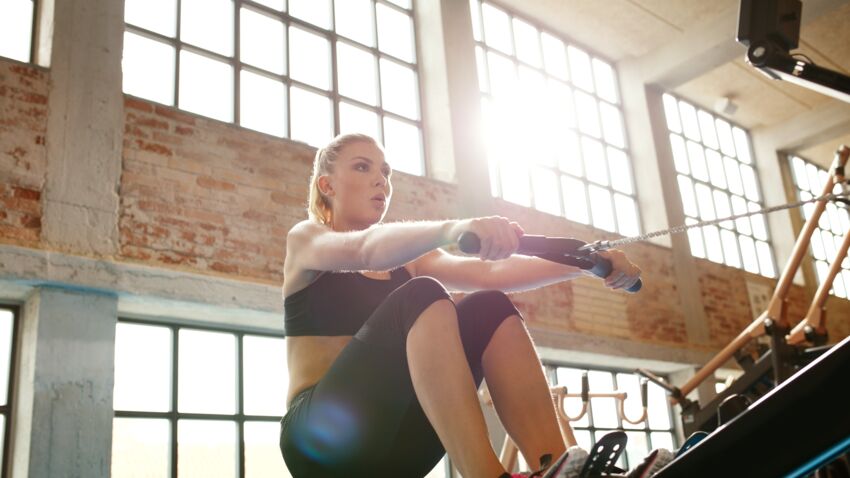 Even if exercise does not make you lose weight per se, it is an essential supplement to a diet program. Because by reshaping the body, it repaints it in a more symmetrical way. It also gives a catch as it boosts endorphins which have a positive effect on morale. If you are overweight, you should move more, of course, but safely. Because on a daily basis, an overweight person puts excessive pressure on
his joints, especially his knees and back. During frequent running or jumping, these adverse effects will be amplified. Weight gain also has a direct effect on the cardiovascular system, forcing the heart to work excessively and tire it more quickly. Under these circumstances, it is best to consult a doctor before engaging in regular physical activity, knowing that some sports are best suited to exercise without injury.
Excess weight: the most effective exercise
Swimming and cycling: In the water or on a bike, the knees and back can no longer bear the extra weight. Thus, you can advance at your own pace, managing the duration and intensity of your efforts. You will gently build muscle and gain endurance. Practiced indoors, the elliptical is well suited for fluid and shock-free movements.
Rowing: Rowing is more unusual, as paddling doesn't put more stress on the joints. Very technical, its learning often begins with group lessons. To complete your rowing exercises, you can build your upper body muscles on a rowing machine. Both of these sports are hard on the heart, so listen to your body.
Walking and dancing: If you don't have a particular health problem, there are many sports available to you. So it is indicated walking, Nordic walking or Zumba altogether, provided you wear sneakers with good cushioning. When you can, and without forcing yourself, equip yourself with bars, in order to better distribute body weight and build up the muscles of the arms and chest.