Fitflop: anti-cellulite slimming shoe?
What if a simple pair of shoes could beat stubborn cellulite? Here's the idea of ​​the Fit Flop: These shoes promise slimmer thighs, firmer hips, and a leaner bosom...we show you it all.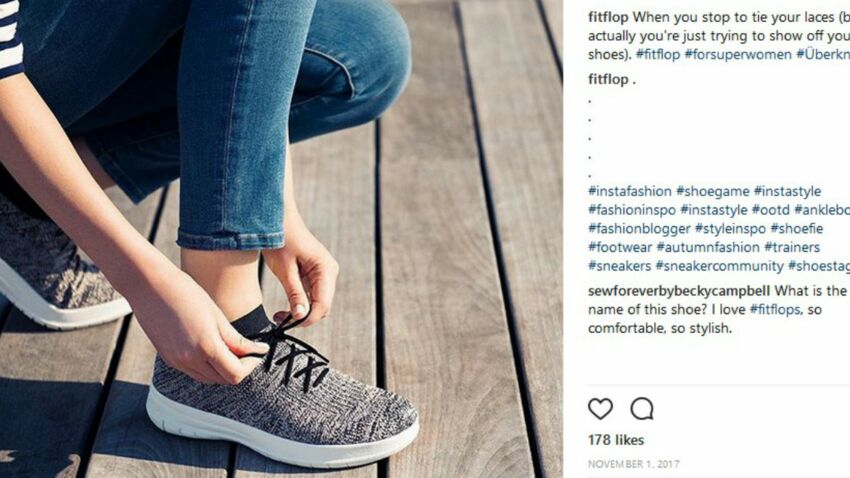 Did you know that Fit Flops? The "Slimming Shoes", developed by Dr David Cook (a biomechanics specialist from Southbank University in London), won out for Uma Thurman and Julianne Moore.
The Promise ? It's attractive: slimmer thighs, firmer buttocks, and leaner calves (almost) effortlessly. In 2009, Canadian designer Marcia Kilgore received Harper's Bazaar's "Innovation of the Year" award.
How it works ? The secret to the Fit Flop insole is a (slightly) lopsided sole: the foam you walk on is fairly dense depending on the area of ​​the foot you're resting on, allowing your calf muscles to be constantly drawn in. Thus, higher calorie expenditure: +15% on average according to the experts at Fit Flop. Finally, it's like walking permanently on sand!
Fit Flop: What we love...
Most importantly, it works! The technology behind the Fit Flop (called a Microwobbleboard™) is reminiscent of a well-known fitness accessory: the Freeman board, also known as a "proprioception board." Concretely, it's a disc placed on a hemisphere: the whole challenge is to stay upright in balance on the plate, making all the leg muscles work up to the buttocks. The instability caused by the different densities that make up the sole (there are 3 in total) forces us to do more while walking ... which contributes to the elimination of our cellulite.
If you think Fit Flops are a bowling shoe (i.e. bulky and not entirely charming), you're on the wrong track. Boots, slippers, clogs, sandals, slippers, loafers, sneakers...there is something for everyone.
Designed by a specialist in biomechanics, this shoe guarantees maximum comfort: through use, posture is corrected, back pain is eliminated, joints are protected. On the other hand, if you suffer from muscle and/or joint disorders, a medical consultation is recommended.
Fit Flop: ...what we like least
Obviously not magic: regular physical activity (at least 30 minutes a day, this is what the World Health Organization recommends!) is necessary in order for "slimming shoes" to reveal their effectiveness. In other words: you have to walk, walk, walk and walk again...not necessarily within reach of all working girls.
The price. You can count about 30 euros for a pair of basic slippers with Microwobbleboard™ technology and up to 400 euros (yes yes) for leather and faux fur mules. For this price, we would almost like to invest in the Freeman set (less than 30 euros in sports stores).
Please note: Fit Flops are not athletic shoes - they are more for active women who don't have time to go to the gym. Even better: some American doctors recommend it to pregnant women: the sole of this shoe will actually help fight against circulatory disorders associated with pregnancy (heavy legs, varicose veins, etc.).