Eid Meals: New Light Alternatives
Yes, you can have fun without overdoing it! Gourmet tips and anti-frustration from Dietitian Elisa Kloteau.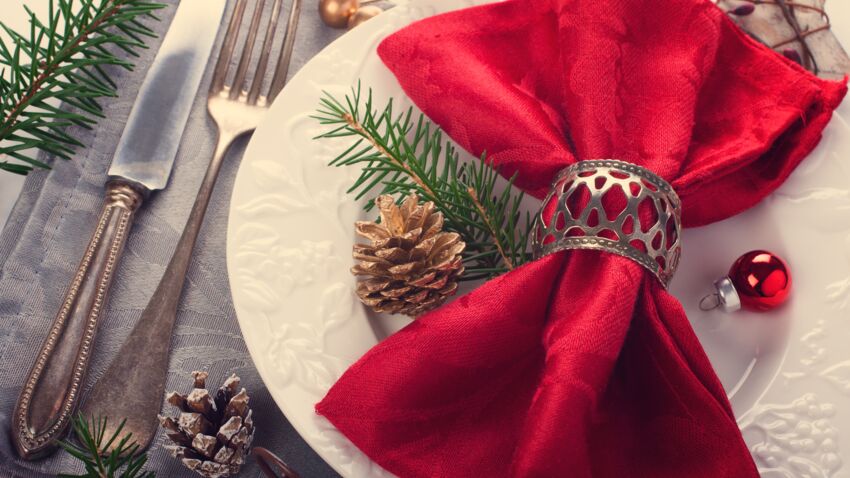 There are a number of tricks that make it possible to lighten holiday meals without burdening the stomach or calorie bill. In order not to limit yourself too much, it's best to limit the additions, says Elisa Kloteau, Dietitian and Nutritionist at Pornichet, and creator of Espace Mieux Manger. Mon Chéri
chocolate costs 42 calories... Since it's easy to beat many of them, it ends up costing you more. Above all, anticipate the holidays by preparing the ground two weeks in advance: no ready meals, no alcohol, maximum veggies for lunch and dinner, no sweets and other snacks during the day, soup at dinner to stop and limit eating in the evening .
Verrines: I underestimated
The goal: not to saturate the stomach from the start! To control portions: Combine appetizers and appetizers. Surprise with delicious sorbet (peas with wasabi, pepper with split pepper, etc.). Light and also fresh, while being full of vitamins, it serves verrines (sea bass with yuzu exotic citrus fruits, leek fondue with haddock, etc.) that stops without clogging.
Spreads: I'm a vegetarian
When eating equal calories, bread does not have the same effect on blood sugar. Choose varieties rich in soluble fiber that don't cause a spike in blood sugar: wheat/rye, rye/barley, country bread, or multigrain. For the garnish: bet on "fresh and seasonal" (a mix of mushrooms and chickpeas with coral lentils, seaweed tapenade, carrot caviar with cumin, etc.), give some crunch (crushed hazelnuts, etc.), bring in a fruity flavour (grated apple/turkey with curry…) . The idea is to personalize your sandwiches in order to increase the satisfaction index, and therefore satiety.
Sauces: lighter (but not too much)
If you remove too much fat, you lose flavor. So we're just a little sly. With poultry, the sauce with morel mushrooms, strong in taste, is enough with a light cream. We prefer stuffing poultry and vegetables over sausage. The ideal sauces are also based on mashed vegetables (celery + roquefort cheese, orange fennel soup) that are coated with a tablespoon of hazelnut oil, cream or mascarpone.
Cheese: I'm a part
No tray where we use plentiful! live bites. Combine 30 grams of cream cheese (goat, brie, Saint Nectaire) with dates or half a fig. Roll in a quarter of a brick dough, grease with oil, sprinkle with paprika, and bake for a few minutes. And create volume on the plate with a salad of aromatic, fiber-packed herbs, sprinkled with lemon and walnut oil.
Sweets: I'm disjointed
To make Christmas Spice Cakes: Replace half of the flour with oat bran or vegetable puree. Cover fruit sticks based on floral water or spice infusions: lychee nage (lemon juice, red fruit, lemongrass, ginger, and a touch of rose water). A good plan too: gourmet coffee to balance it out with a fruity, milky, chocolate delicacy.