10 Antioxidant Foods That Help Support Diets
Antioxidant foods are on the rise, especially because the nutrients they contain are essential to maintaining health and delaying aging. but that is not all ! They are all good because they can also play a role in our weight loss program.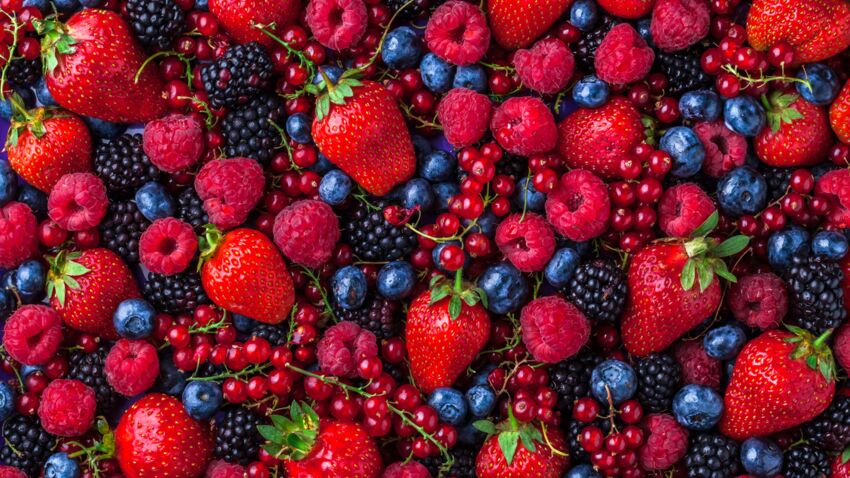 What are antioxidants?
Antioxidants include certain vitamins, trace elements, or micronutrients. The most famous of them are ß-carotene (carrots, for example), ascorbic acid (yellow pepper), tocopherols (wheat germ oil) and polyphenols (strawberry).
Therefore they are present in the foods we consume daily and have the ability to reduce or prevent oxidation, by protecting our cells from the effect of free radicals.
Reducing oxidative stress in this way makes it possible, among other things, to protect us from premature aging, some cardiovascular or degenerative diseases, and some types of cancer.
How do they act?
Vitamin C (ascorbic acid) and polyphenols, especially found in red and dark blue fruits, neutralize excess free radicals to reduce skin aging.
ß-carotene is famous for stimulating melanin, which prevents cardiovascular disease, by preventing the oxidation of fats and reducing the level of bad cholesterol.
Do antioxidants have other benefits?
Combined with a varied and balanced diet, antioxidants can help support diets. Generally low in calories and fat, antioxidant-rich foods are a heavy ally. Giving them center stage in our plate reduces the place usually reserved for fatty meats, high glycemic index carbohydrates (white grains, industrial products, etc.) and other saturated and trans fats (butter, pastries, etc.). All this while providing our bodies with the necessary nutritional support during the weight loss process.
Moreover, according to the results of an Iranian study* aiming to determine the link between dietary intake of antioxidants and risk of metabolic disease, people with high TAC (total antioxidant capacity) were those who gained the least belly fat in 3 years. As for those who increased the TAC value, they reduced the risk of developing abdominal obesity by 38%.
5 Antioxidant Foods That Make Weight Loss Easier
If we refer to this study, it may be interesting to include in the weight loss program foods with a high or very high TAC value, such as spinach, cherries, oranges, prunes, especially:
strawberries, which help reduce weight gain;
blueberries, which can help reduce fat and bad cholesterol;
kidney beans, which promote satiety thanks to the fiber and vegetable proteins they contain;
Artichoke, a well-known slimming ally that facilitates digestion;
Not forgetting green tea with its multiple properties, as it promotes weight loss and fat mass through the action of polyphenols.
5 antioxidant foods to stay in cycle
Maintaining morale during a weight loss program is not always easy. Fortunately, there are foods rich in antioxidants, which make it possible to get rid of the difficulties that one might have on a moral level, and thus implement our weight loss program:
raw carrots and turnips, which help maintain their optimism;
Cocoa, which is known to act against depression;
wheat germ oil, which can relieve symptoms of depression;
Finally, guava, is very rich in vitamin C, which can help prevent depression.
* Zahra Bahaduran, Mahdia Gulzarand, Parveen Mirmiran, Nilufer Shiva, Fereydun Azizi. Total dietary antioxidant capacity and incidence of the metabolic syndrome and its components after 3-year follow-up in adults: the Tehran Lipid and Glucose Study. Nutrition and Metabolism 2012, 9:70. doi: 10.1186/1743-7075-9-70.